Meme From Ms. Creek
The Rules:
1. Link to
the person
that tagged you.
2. Post the rules on your blog.
3. Write six random things about you in your blog post.
4. Tag six people in your post.
5. Let each person know they are tagged by leaving a comment on their blog.
6. Let the tagger know your entry is up.
Here comes the Randomness:
1.
I own
a rare piece of automotive history; a 1981 DeLorean.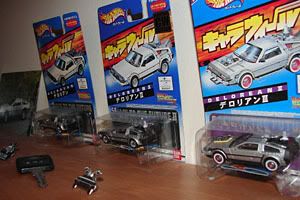 2. I collect Back To The Future paraphernalia.

3. Bob Gale, writer and producer of the Back To The Future trilogy, and Claudia Wells who played Jennifer Parker in BTTF #1, have both autographed my Back To The Future trilogy.

4. I have the original key to my DeLorean, which is a bit unusual.

5. I've had a few photographs published in DeLorean World Magazine, including this one, of my Suz, at the 25th Anniversary of the DeLorean in Chicago.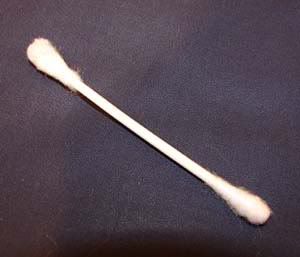 6. I like the feeling of cleaning my ears with a Q-tip.


I'm now going to tag six people to do the same thing: Michael Jackson (because he's awesome), Michael J. Fox (because he's awesomer), Michael Meyers (because he's super creepy), Michael Myers (because I LOVE the movie Halloween), Michael Collins (because Astronauts are radical) and finally, the guy who invented Puffalumps.
Labels: Back To The Future, DeLorean