Night of the Many Pylons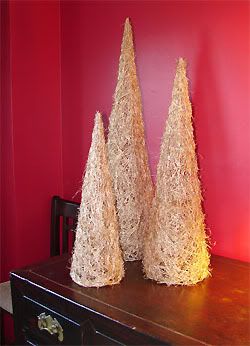 You know
you're getting old when you want to take off your belt and whup someone's ass.
Yesterday
, on my way home from work there was a particularly unusual traffic jam. It stretched an entire industrial block. When the stopping and going finally landed me at the other end of the block, I discovered the problem.
Hooligans.Yep
, some punks had placed orange traffic pylons across one of the left turn-lanes, forcing all of the cars to turn from one lane. However, the idiot drivers who encountered the pylon blockage were
also
trying to turn left from the straight-thru traffic lane, which was essentially causing the massive vehicular clog.
Half of the pylons
were even knocked over, partially blocking the only left-turn lane. This was forcing cars to drive around them, into the on-coming traffic, causing an entirely different set of problems.
It was
a total mess.
When I got home
I immediately telephoned the police and reported the shenanigans. Then, Suz and I left for the Christmassy wonders of Canadian Tire and, using a 10%-off coupon, we purchased decorative gold Christmas trees that resemble traffic pylons.
Upon our return
, the traffic jam was gone, as were the offending orange pylons. I was very happy that my phone call resulted in some corrective action. I just hope the pylons who put the pylons on the road are caught, and taught a lesson.