Margie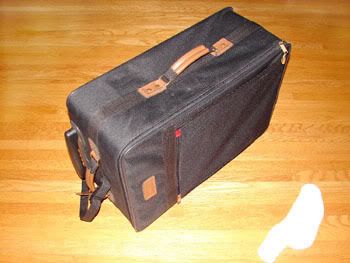 Vengelyne
says she may be taking a leave of absence from blogging.
Rainypete
has been on again and off again in recent months. And now I'm taking a vacation.
Suz and I
are leaving shortly for a week-long trip to Vermont. Yay, Vermont, the state with the dumbest slogan: Vermont, naturally. Okay, there are quite a few states with sad
slogans
, but Vermont's has to be sitting pretty close to the bottom of the barrel.
I'm fully expecting
the state to be gorgeous, even though we won't see much of it. We're only travelling to Burlington, which, on the western border, is the closest to us, and is the largest city in the state.
Even if
we don't see the Green Mountains, it will be nice to get away from all the traffic around here. Considering Vermont's
entire population
of 600,000 is barely 100 grand more than the population of my city, it shouldn't be too hard.
Also
, with the United States of America's Thanksgiving just around the corner, everything will be beautifully decorated and as festive as can be. I can't wait.
Oh Margie, you came and you found me a turkey
On my vacation away from worky.