Ben & Jerry & Dave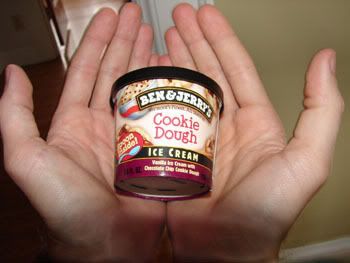 I've never seen
such a tiny carton of ice cream before. At least, not until I walked into the Gift Shop at the hotel Suz and I stayed at in Vermont.
$2.00
will buy three quarters of a gallon of gasoline. Or, this miniscule, Gary Coleman-sized, 106 mL tub of Ben & Jerry's ice cream. Two 1-dollar bills for 3.6 fluid ounces of sugary, iced cream. That's 55 cents per ounce, or 2 cents per gram.
Okay, so
it's not exactly on par with Powdered Cocaine which averages about $650 per ounce, but it's still darn expensive for one mouthful of ice cream. I would have expected the ice cream to be much cheaper, considering the Ben & Jerry's
factory
lay just up the road from us. If you think about it, the ice cream should be a bargain, what with no transportation costs.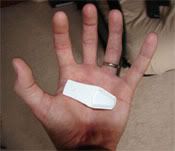 Alas
, I spent two whopping dollars on it, so I couldn't go nuts. I tried to go slow, using the tiny plastic spoon that comes with it, tucked beneath a cardboard flap on the plastic lid. But it was no use. The spoon was too small, and my mouth was unsatisfied by the microscopic amounts of ice cream it was receiving. So I ended up using the spoon as a kind of forklift, hoisting the ball of Cookie Dough ice cream up so that I could bite a hunk off. It was a delicate operation, as lifting the frozen ball of ice cream too high would allow it to topple out onto our hotel room floor. And only God knows all of the unholy things/body parts that have touched that carpet throughout the years. Jesus might know too, but I'm not sure if he has the same super-powers as his dad.
Even though
I've decided I pretty much hate Ben & Jerry's ice cream, especially Dublin Mudslide, which tastes more like sugary bile than coffee and chocolate, I still like their corporate policies and ethical values.
They oppose
Recombinant Bovine Growth Hormone, use natural milk & cream from untreated moo-cows, support Fair Trade, and have joined forces with Dave Matthews Band to stop global warming. That's pretty darn sweet, even if their ice cream isn't.