Saying Goodbye to Adam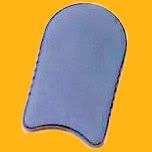 Adam died last night.
It has been a few years since I last saw him. It's been even longer since our adventures in the Aquatic Centre. I have such good memories of those summer days. Hours of fun for only $2.
My best memory of those days will always be Adam. It wasn't just the joke, but the way he said it - Blue Awmpit Haiw. And it wasn't just the way he said it, but the way he flapped the blue kickboard under his arm. I laughed so hard I was in tears. And it was even funnier when he got a hold of two kickboards.
That was almost 20 years ago. Suddenly I feel sad turning 30 this year. Adam didn't even get the chance.
I never forgot the blue armpit hair. I wonder if Adam still laughed about it every time he saw a kickboard. Now that he is gone, I don't know if I will.