A Grip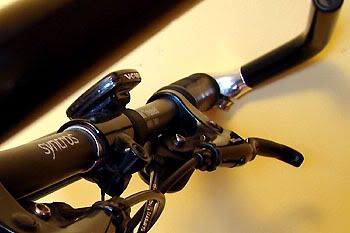 I'm still trying
to get a handle on my new job, but it's an uphill struggle. I need Ritchey Z Max type grip on these duties, rather than some bald Panaracers, or I'll start sliding downhill into an abyss of depression fueled by broken blue-screen 8-bit NES games of frustration.
I really need
a less sweaty grip on things, because I'm tired of working 13 hours of overtime each week. That's 13 hours I could spend riding, sitting on our busted Ikea couch watching Golden Girls reruns, or ingesting delicious bagels.
Speaking of food,
I'm also tired of eating dinner at 11 p.m. then going straight to bed. I want more time to do things like brush my teeth, tie my boots and have a bath. But not necessarily in that order.
The solution
to my problems would be simple: a lighter workload. But it would have to be ultra-light, super-light and uber-light. Yep, it would have to be even lighter than a heat-treated Syncros T6061 aluminum handlebar.